VETERINARY INSTRUMENTS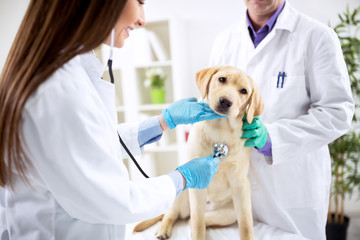 WITTEX veterinary shop - WITTEX Vetmed
WITTEX offers different instruments in the veterinary sector for your professional daily use in veterinary practices and clinics. Our instruments are suitable for small and large animals and are used in the fields of ophthalmology or surgery. Furthermore you will find birth instruments, instruments for general treatment / care and instruments for the dental sector. Our instruments are manufactured under strict regulations and have to pass various quality controls during the manufacturing process. Thus we provide purpose-oriented and high quality instruments and offer a full range of products for your practice. Experience our products by yourself!
Quality
All of our instruments are made of high quality medical steel. Each instrument is tested concerning strengh, hardness and functionality.
The instruments are stainless and can be sterilized by all common methods, such as chemcial and thermodynamic.

Repair service
Through our special repairing service we offer you the possibility to let your instruments repair by us,
no matter if they were distributed by us or other companies.

Your advantages
high-quality instruments in the field of veterinary

two year-warranty on all material defects

qualified practical advice by phone or email

fast delivery due to continuously high stock levels

individual marking of instruments is possible

discounts for (wholesale-) dealers and buyers, who are establishing their own practice

secure order through SSL-encryption

WITTEX - STEEL CARES FOR YOU!