Prosthetics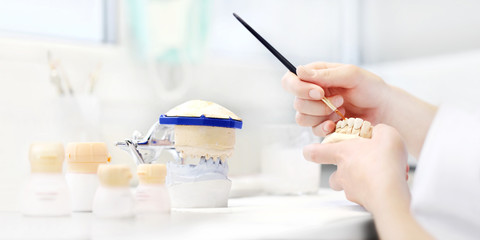 WITTEX Dental Shop - WITTEX Dentalmed
Wittex offers decades of experience in the dental field of marketing and sales.
Due to active exchange with professionals, it is possible to optimize the wide range of high quality instruments to meet the needs of our customers. Due to contacts at international level, an effective knowledge exchange takes place. This knowledge has a huge impact at our entire product management. You can be sure that you will find the exactly right instrument with us!
Repair service
Through our special repairing service we offer you the possibility to let your instruments repair by us, no matter if they were distributed by us or other companies.
Your advantages
two year-warranty on all material defects

practical advice by phone or email through qualified medical-product devise consultants

fast delivery due to continuously high stock levels

individual marking of instruments is possible

discounts for (wholesale-) dealers and buyers, who are establishing their own practice

secure order through SSL-encryption
WITTEX - STEEL CARES FOR YOU!